Staying at a Guesthouse on Nevis
Guesthouses
It's not all stately homes, Nevis has a wide range of beautiful guesthouses in a variety of locations.
Want to stay close to town? On Nevis for an event and want to stay nearby? Prefer a village or community atmosphere? Take your pick of homestyle guest houses below and enjoy Nevis your way and experience the island like the locals.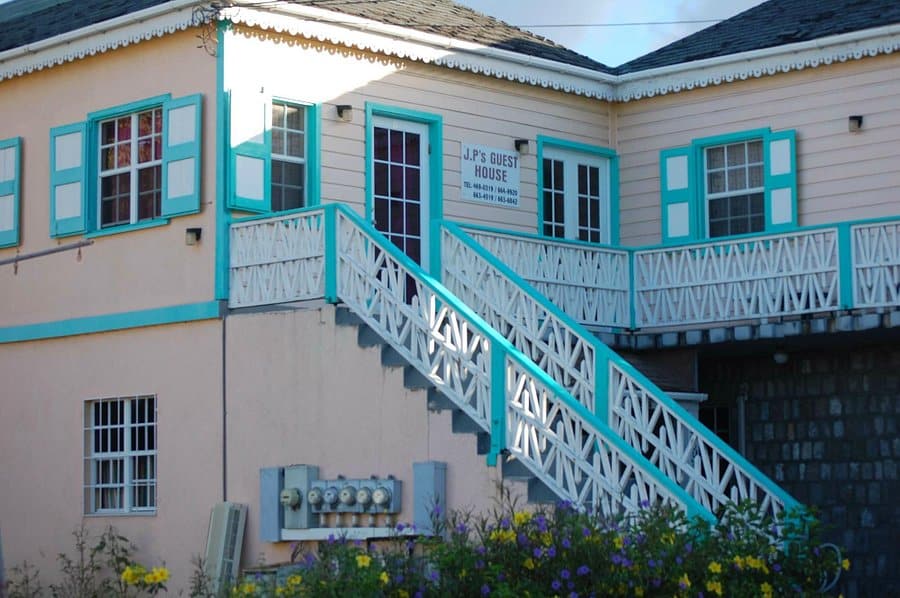 Located in the island's capital, J.P's Guest House is a three-minute walk away from the Charlestown Ferry Pier, walking distance from local transport and historical sites for all of your tourism needs. All rooms are in keeping with the traditional style of the island and complete with essential amenities. Stay here and you will find the beach on your doorstep and the famously relaxing Hot Springs only a short walk away.
Contact number: 1-869-469-0319 or 1-869-664-9920/662-9040
Email address: jpwalters@sisterisles.kn
Beverley's Guest House is a selection of traditional terraces, located on the outskirts of Charlestown with easy access to local transport and the sought after tourism spots. Each house offers ocean views in a comfortable yet simplistic setting, with standard amenities in each room.
Contact number: 1-869-665-0928
Email address: philson.joseph@hotmail.com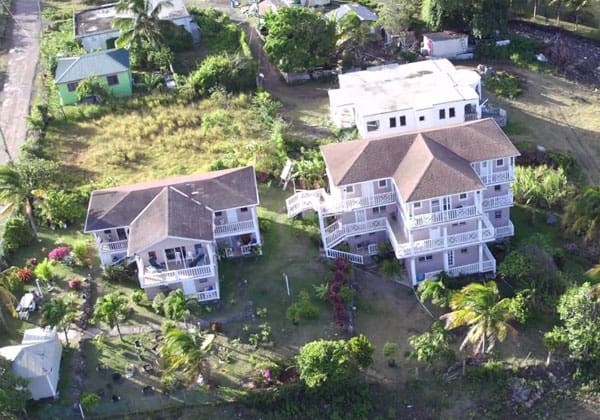 Hilltop is a home away from home, nestled among the slopes of the Pond Hill area of the island. These charming, well kept apartments rest peacefully in nature's scenic splendor. Situated on a breezy slope on the East Coast of Nevis, these beautifully landscaped apartments are three miles from Charlestown and offer an affordable, relaxing way to vacation on Nevis and close to local excursions such as hiking trails, if you're more the adventurous type.
Contact number: 1-869-469-3102
Email address: hilltopvac2003@yahoo.com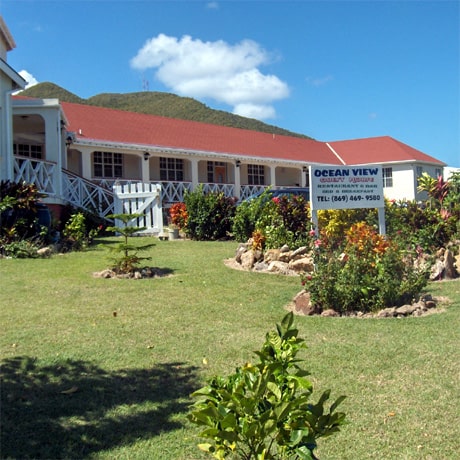 Situated on a very quiet private residential estate, Ocean View guest house is complete with five rooms and a private plunge pool, with its own bar and restaurant. The guest house sits on well maintained lush gardens, enveloped in an array of plants and trees that provide seasonal fruits that you can enjoy at your pleasure. Bright and bold flowers surround you, as you absorb the breathtaking views of St Kitts and feel the breeze of the Caribbean Sea on your skin. And if you're tempted to take a sea bath, the beach is only five minutes away.
Contact number: 1-869-469-9580
Email address: info@oceanviewnevis.com
Website: oceanviewguesthousenevis.com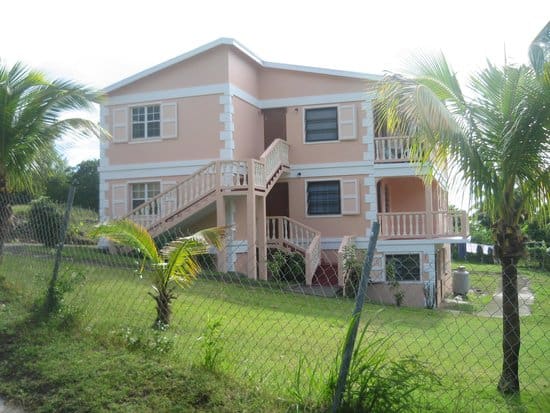 Trainquility Annexe Guest House and Apartments
Tranquillity Annexe guest house and apartment complex lies in a tropical picturesque setting, in close proximity to the islands historic trails and with easy access to and from the airport and local transport.
Cell: 1 (869) 667-7105
Email: tranquility2@sisterisles.kn