There's always something to do and see on the island of Nevis. Whether you are adventurous or laid back, we have something to suit everyone's interest. Immerse yourself in our many attractions from historical sites, to shopping and natural excursions. Come and discover for yourself.
NEVIS ARTISAN VILLAGE
A popular tourist attraction on the island. This venue is a one-stop shop for all things local. The Village has 10 shop units and 19 craft vendors who feature products from shell, coconut, leather, ceramics, stone, wood carvings, paintings, locally made soaps, handmade dolls, bamboo work, basketry work, locally designed clothes and local jewelry.
Contact – Ministry of Tourism
Email – mintour@niagov.com
Phone – 469 – 5521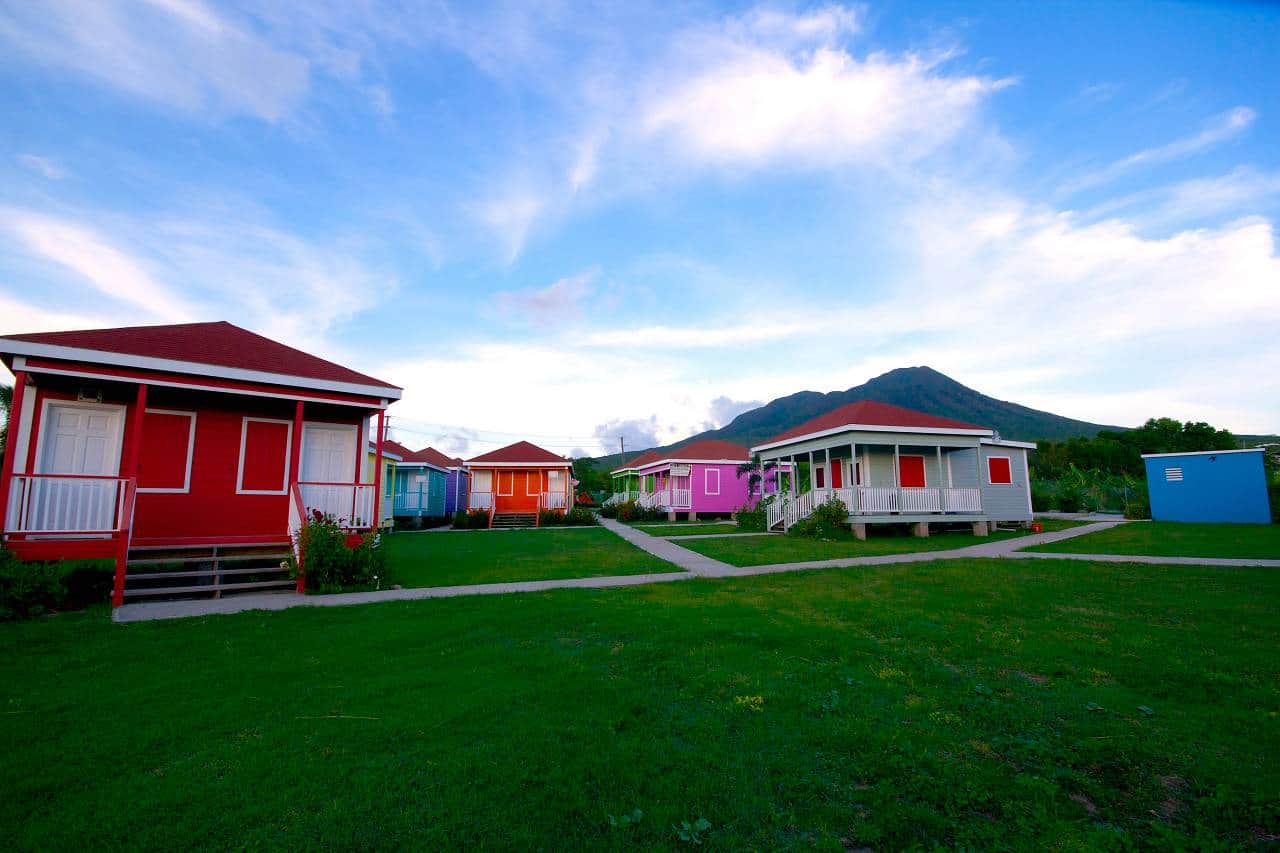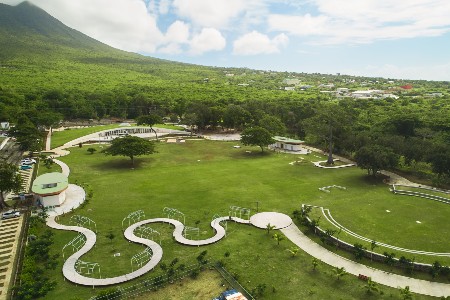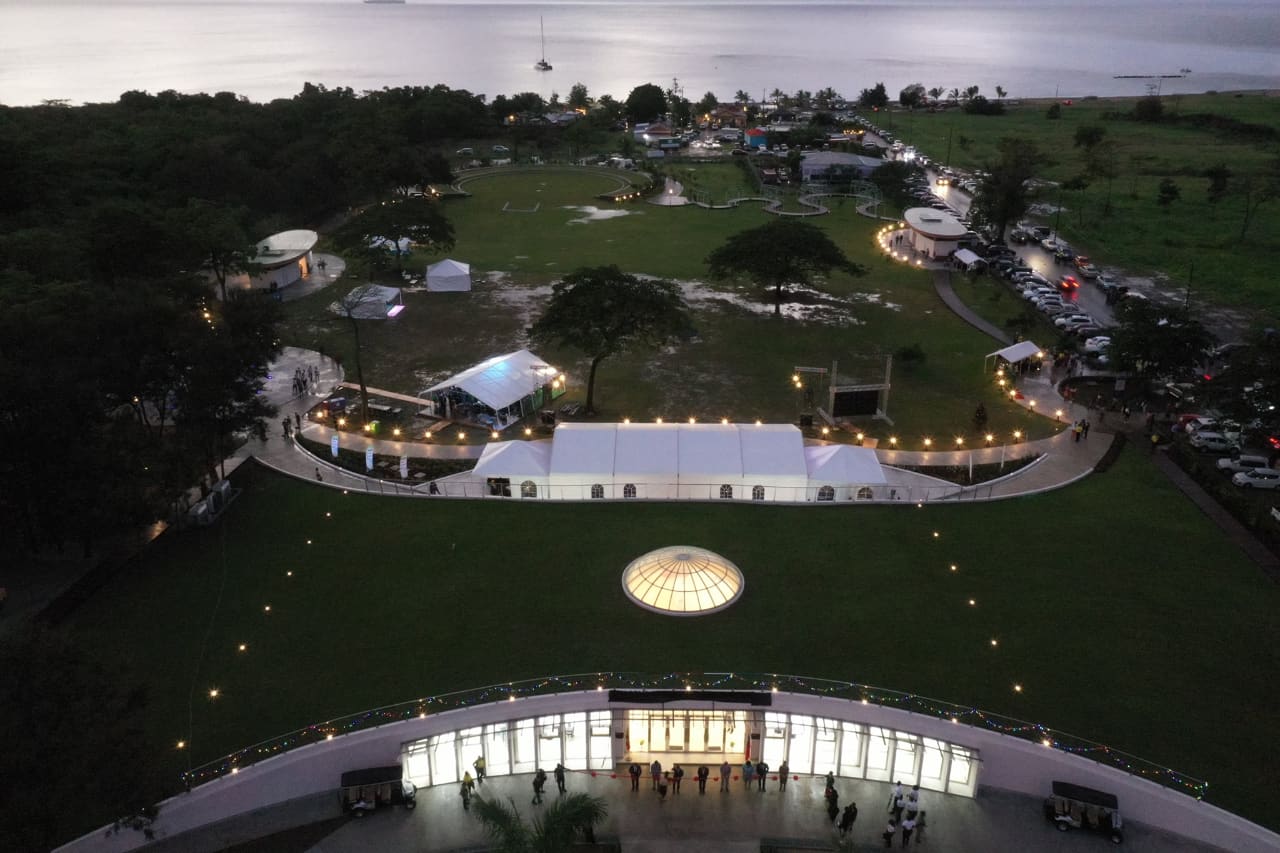 MALCOLM GUISHARD PARK
Malcolm Guishard Recreational Park features a glass-domed Visitors Center boasting a commanding view of the entire park. Guests to this fully air-conditioned complex can view a short orientation video about the Park in one of the Center's four meeting spaces, take in a live concert performance on its large main stage, and enjoy food offerings and arcade areas. Outside of the Visitors Center is a semi-circular open-air amphitheater built into the landscape and designed to host large outdoor events, a fully equipped playground, basketball court, LED-lit 'splash pad' fountains where children can play in the water jets, jogging path, and winding 'Snake Trail' boardwalk leading to an area designated for picnics and smaller outdoor events. Directly on the Park's perimeter are a number of waterfront bars/restaurants slated for future redevelopment.
About – Malcolm Guishard Recreational Park is a park in Saint Kitts and Nevis. Malcolm Guishard Recreational Park is situated nearby to Nevis Artisan Village and South Beach.
Facebook – https://www.facebook.com/Malcolm-Guishard-Recreational-Park-108895008326438
Email – guishardpark@niagov.com
Phone – 1 869-467-6080
BELMONT GARDENS
As the first duty free shopping lounge on Nevis, shopping at Belmont Gardens allows for the premier shopping experience, offering an unmatched selection of luxury and duty free jewelry, fashion and dining.
The exterior of the residences is rustling with palms and ferns and fragrances with flowers in a superbly manicured garden landscaped to perfection. The residences are elegantly adorned with immaculate indigenous flora and fauna carefully selected from the developer's impressive Greenhouse. The garden continues with the minimalist theme, providing an unobtrusive space for reflection. The natural environment allows for the provision of highly efficient solar energy conservation solutions, an effort to protect the natural beauty of the area.
Located within the Lounge:
Premium Wine Store & Underground Wine Cellar
 Fine Dining Restaurant
 Fashion & Accessory Boutique
 Patisserie
 Jewelry Store
 Perfume Store
 Museum
Website – http://belmontnevis.com/
Phone – +1 869-469-5291