Nevis has a marvellous selection of restaurants ranging from beach front eateries to more formal establishments. Many offer tantalising Caribbean dishes made with local produce and there is also an extensive choice of cuisine from around the world including French, Thai, Indian and Italian. You'll always get a friendly welcome at the restaurants on the island.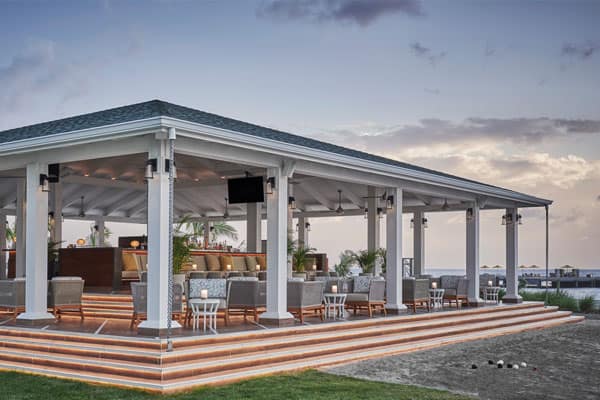 Four Seasons Resort
On The Dune – Caribbean American
Mango – Caribbean
Esquilina – Mediterranean
FOUR SEASONS RESORT – DINING
Pinney's Beach, Charlestown, Nevis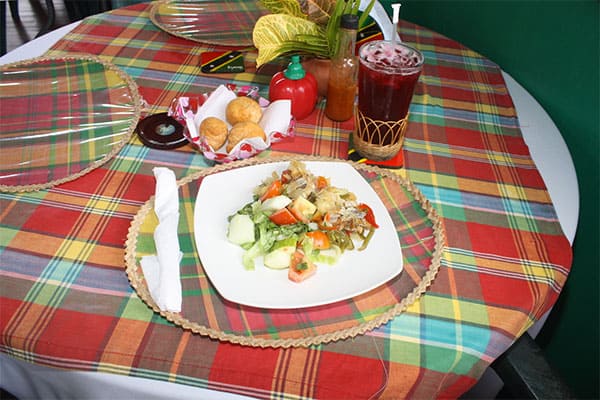 Rodney's Cuisine
Rodney's Cuisine is genuine local cuisine. It's all Rodney Elliott, an island woman, serves as she uses authentic recipes handed down from generation to generation. Specialities include swordfish, Johnny cakes and a meat stew called 'goatwater'. Try a glass of soursop juice, too.
The dining room is immaculate and the atmosphere celebrates old style Nevisian living. If you want to experience local food culture, a visit to Rodney's Cuisine is a must.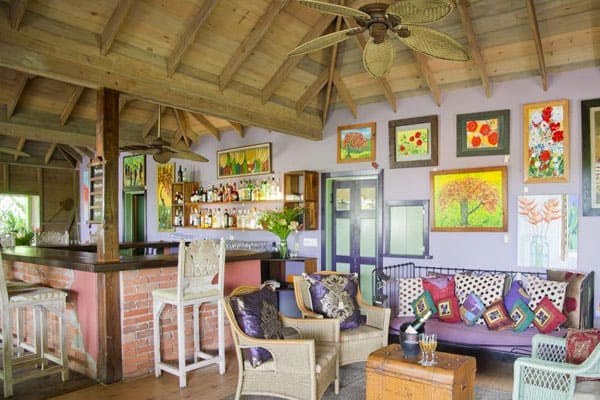 Bananas Restaurant
Surrounded by dense, lush tropical gardens, Bananas Restaurant is hidden away on the historic Hamilton Estate. Built in the old plantation style, the restaurant looks out through the palms to the Caribbean waves.
The menu is eclectic being a fine mix of local dishes and international cuisine. There is also a wonderful selection of old rums waiting to be sampled. Bananas is a pleasant spot for a casual meal or a romantic supper.
BANANAS RESTAURANT
Hamilton Estate, Nevis
Tel: +1 869 469 1891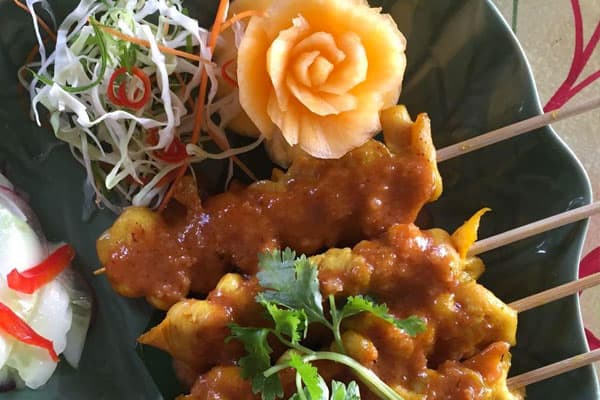 Oasis in the Gardens
Situated in the beautiful Botanical Gardens of Nevis, Oasis in the Garden serves up authentic Thai cuisine and panoramic views of Nevis Peak, Charlestown and, in the distance, St Kitts. The fragrant environment, exotic menu and excellent service make this eatery a real gem on the island. It's open for lunch every day except Sunday. 
OASIS IN THE GARDENS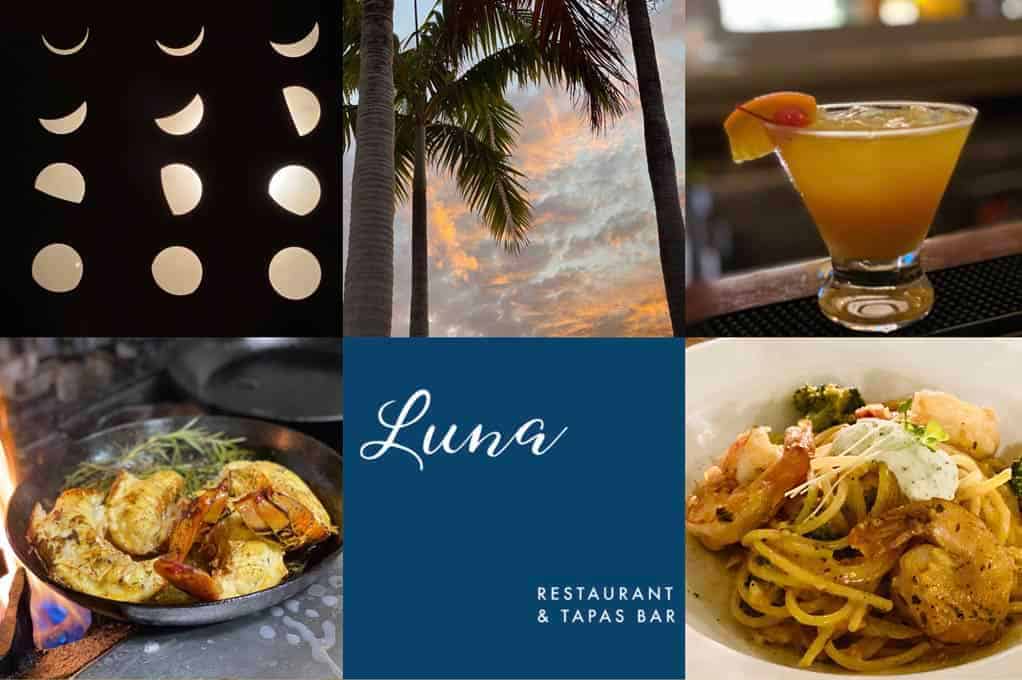 Luna Restaurant & Tapas Bar
"Heart & Soul"… Luna is both casual and elegant, relaxed and intimate with dinners served in a tropical garden courtyard setting inspired by interiors from Africa to Ibiza.
Cliffdwellers, St. Thomas
869 469 8111
info@lunanevis.com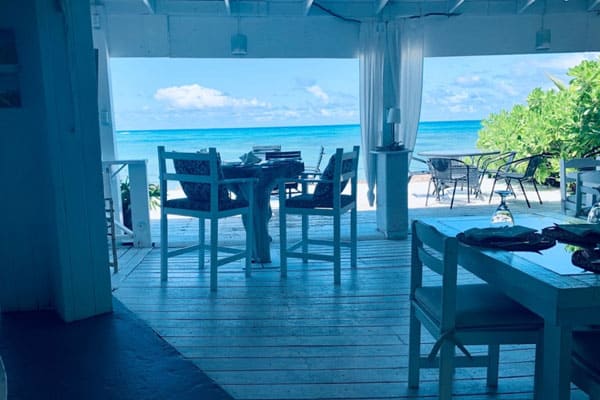 Drift Restaurant
Canadian husband and wife team Mark and Vikki Fuller are behind this new restaurant-cum-art gallery on Nevis's Newcastle Bay.   In a seaside-inspired setting, the cuisine celebrates authenticity, with sharing platters and entrees at lunch and candlelit dinner featuring the best of Nevisian farm and sea-to-table ingredients.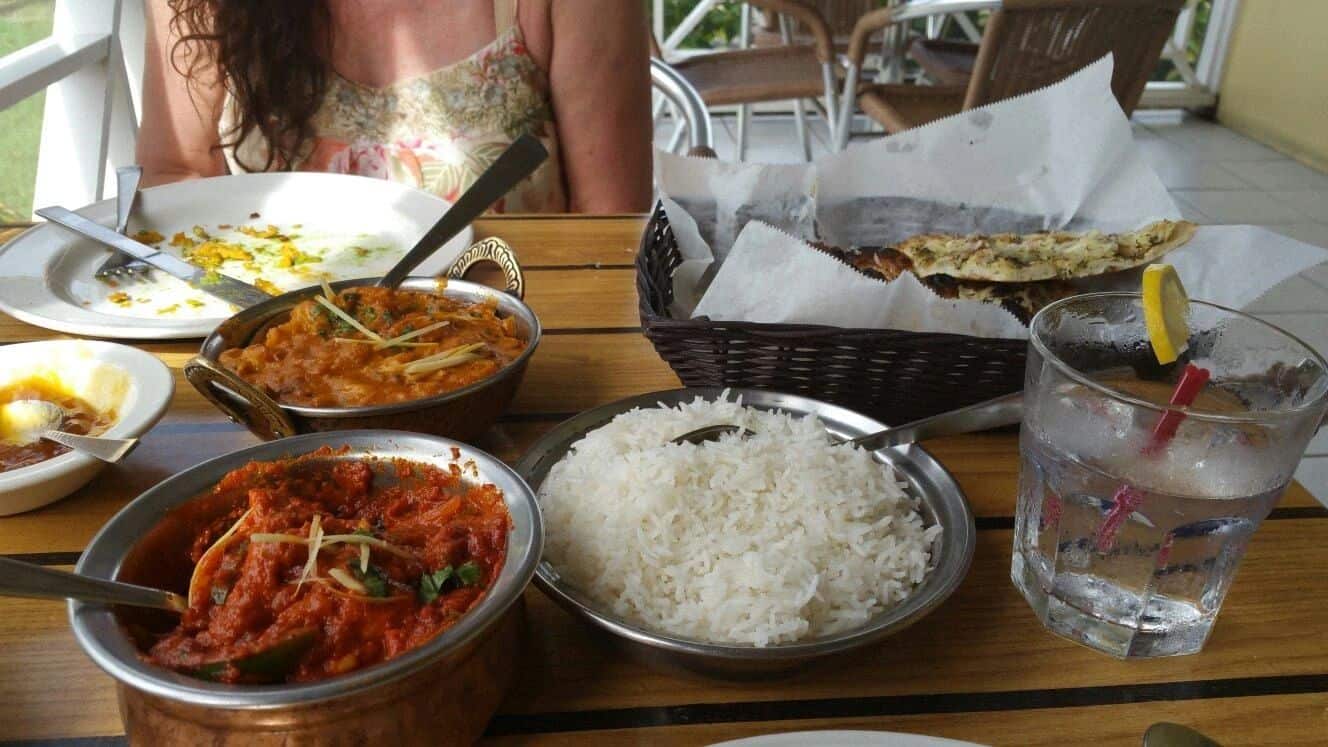 Indian Summer
Leaving Mumbai to pursue his dream of owning a restaurant in the Caribbean, Vikas Pariani opened Indian Summer after having two successful restaurants on both St. Maarten and St. Kitts. Now teamed with his partners on Nevis, Indian Summer is just 1 of 3 successful restaurants run by this partnership on the island of Nevis.. Vikas (or Vik as he is known to his patrons) has brought to Nevis a special blend of sumptuous Indian cuisines, talented staff and a world of charm.
Nelson Spring, Cades Bay
869 469 5410
www.indiansummernevis.com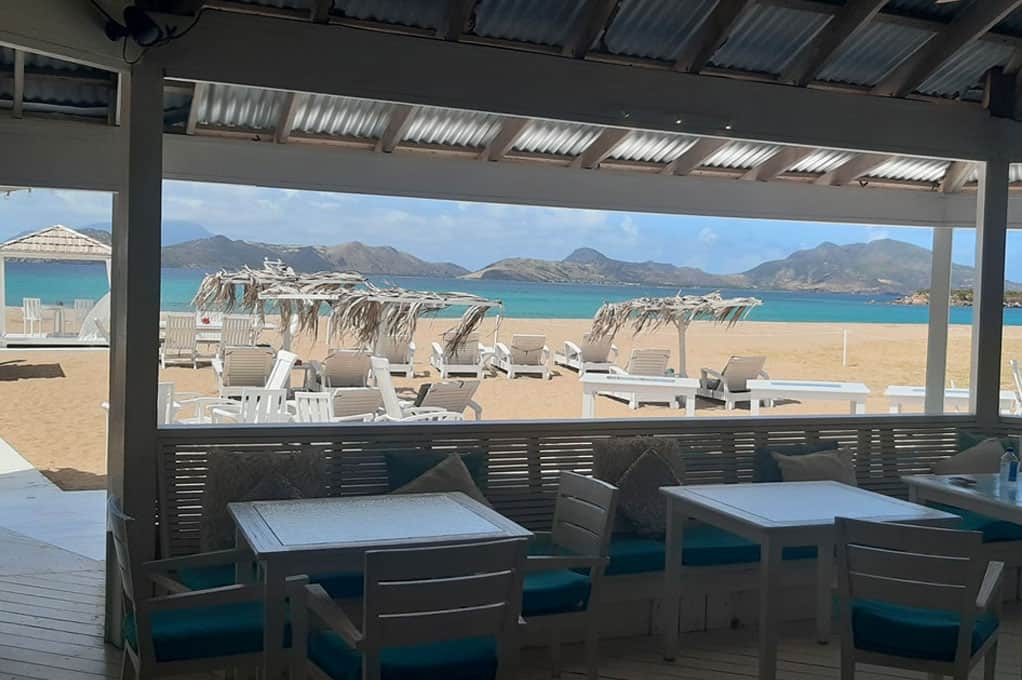 Chrishi Beach Club
Chrishi Beach Club exudes island sophistication, yet it's casual setting and open plan designs creates a unique venue. The chic lounge operates as both a day & night venue with a European/Caribbean fusion kitchen.
CHRISHI BEACH CLUB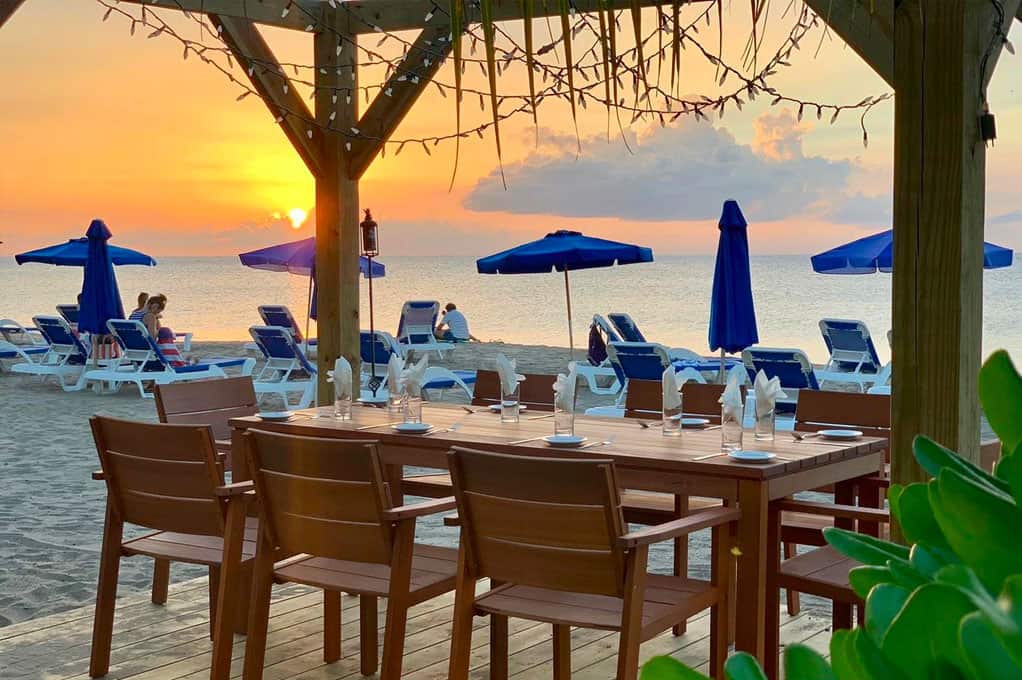 Yachtsman Grill
Yachtsman Grill, nestled within The Hamilton Beach Villas property in the village of Cotton Ground, is just steps from the ocean! Yachtsman Grill offers guests delicious beachfront dining with stunning views of sister isle St. Kitts and breathtaking sunsets over the Caribbean Sea.
YACHTSMAN GRILL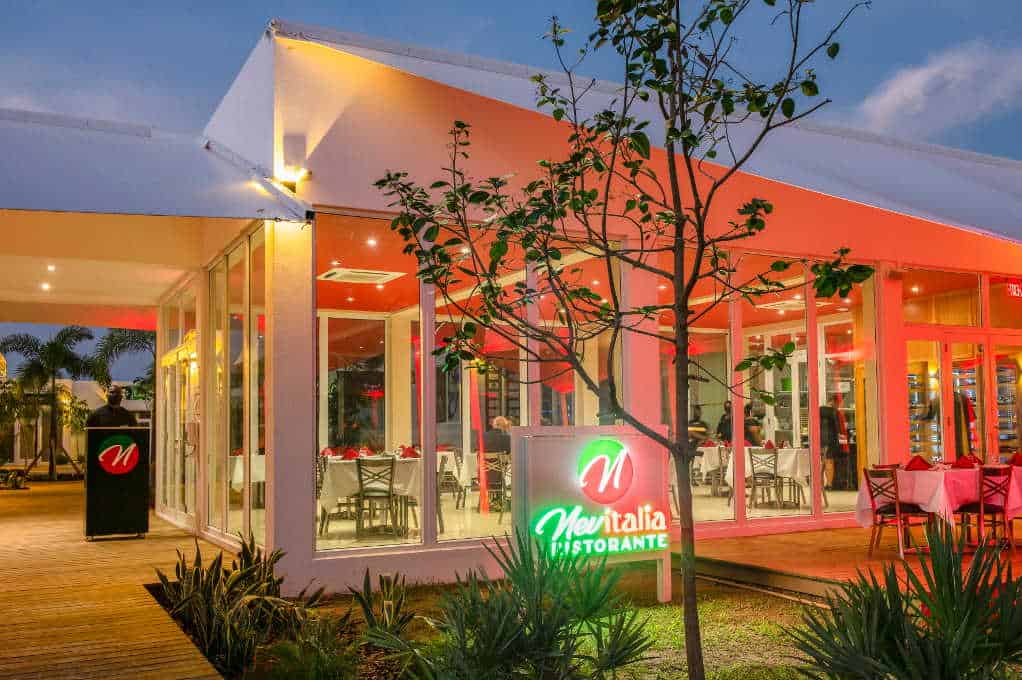 Nevitalia Ristorante
Nevitalia is the fine dining experience in Nevis, with an unrivaled atmosphere and impeccable service. The perfect backdrop for an Italian escape.
Nevitalia Ristorante