There are many ways to travel to Nevis by air. Nevis' own Vance W Amory International Airport (NEV) accommodates smaller, regional aircraft and private aircraft, while the Robert L Bradshaw International Airport (SKB) on neighbouring St Kitts accommodates international flights from commercial airlines.
If you're travelling directly from the US or UK, your flight will arrive at St Kitts (SKB), where you will be met and seamlessly escorted by taxi to Reggae Beach to your waiting water taxi to your accommodation in Nevis in as little as six minutes.
VANCE W. AMORY AIRPORT
Vance W. Amory International Airport serves the island of Nevis in the Federation of Saint Kitts and Nevis. The airport has a single runway, which is approximately 1,220 meters long. The airport is located just west of the village Newcastle, Nevis, in Saint James Windward Parish.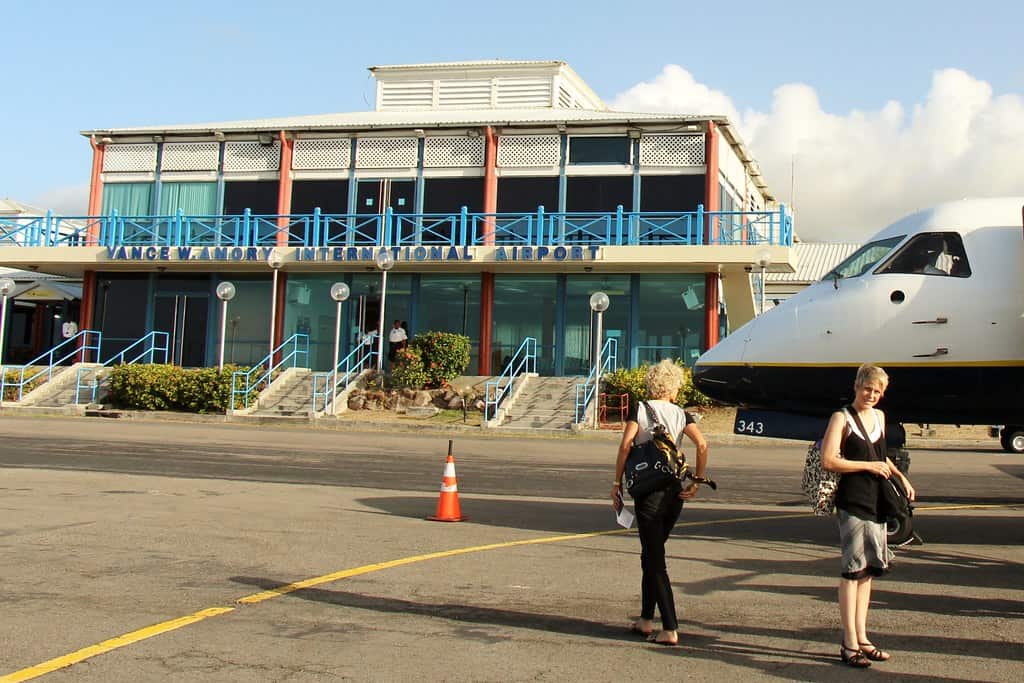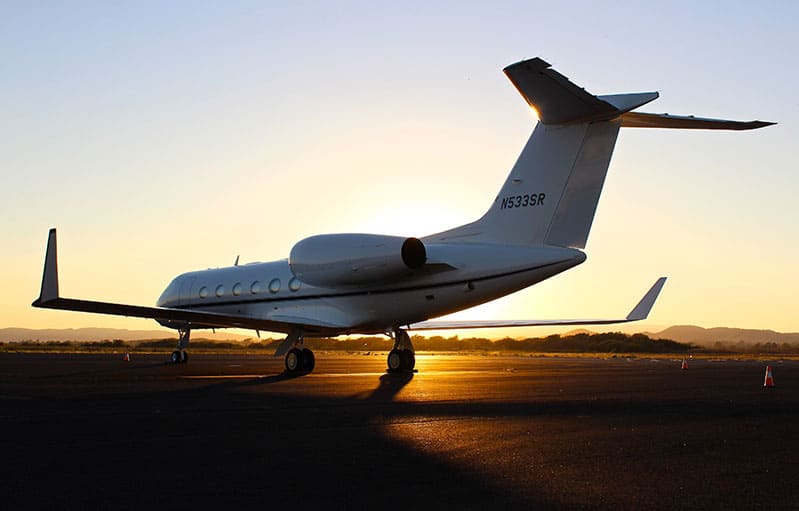 PRIVATE JET SERVICES
The Vance W. Amory Airport welcomes the business and leisure traveller who wishes to travel via private charter. This service is possible through Signature Flight Support, a leading FBO company that is visible in over 200 destinations worldwide. 
At Vance W. Amory International, passengers enjoy the amenities of a private VIP Suite where high quality service is provided. This includes a clean and comfortable well-furnished facility, dedicated internet service, personal catering service, personal baggage handling service, just to name a few. 
Refuelling service for both Jet/Turbo prop engine and Piston driven aircraft is available at attractive rates. This service is arranged through Signature Flight Support. All major fuel cards such as Jetex, Everest Fuel, World Fuel, Avcard, Multiservice are welcomed. 
A team of professional and courteous staff at the airport is eager to welcome passengers with delight, and will ensure their experience at the Vance W Amory Airport is a memorable one. 
CAPE AIR
Travel to Nevis fast and easy with a flight from Cape Air.
The Nevis access enabled by Cape Air is available on jetblue.com, delta.com, united.com and American Airlines' aa.com. Passengers can book their reservations on capeair.com or by calling 1-800-CAPEAIR.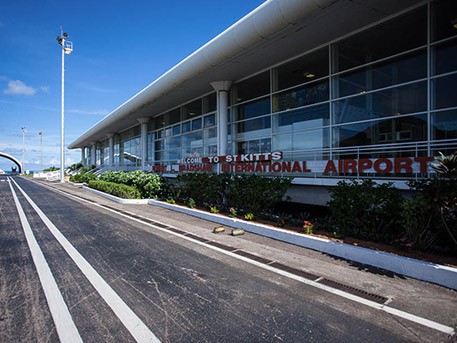 ROBERT L. BRADSHAW AIRPORT
The Robert Llewellyn Bradshaw International Airport (SKB), located just northeast of the capital city of Basseterre, serves St. Kitts and its sister island, Nevis. A thoroughly modern airport with all the amenities you'd expect in a thriving island nation, SKB is widely acclaimed to be the best mid-size airport in the entire Caribbean. The airport accommodates regional and international flights, as well as, provides facilities for cargo jets, private jets and various other types of aircraft.
Upon arrival in St. Kitts, you will be met by a fleet of taxis ready to whisk you off to your Caribbean resort. Note that taxis are not metered; fixed rates, in E.C. dollars, are posted at the airport. Rates are the same for 1 to 4 passengers. The fare to the closest hotel in Basseterre is US$16; to the farthest point, US$50.
Before setting off in a cab, be sure to clarify whether the rate quoted is in E.C. or U.S. dollars. There's a 50% surcharge for trips made between 10pm and 6am Contact the St. Kitts Taxi Association for assistance (869/465-8487; 869/465-4253; 869/465-7818 after hours).
KAYANJET
The KayanJet at St. Kitts' Robert Llewellyn Bradshaw International Airport offers a unique take on the modern airport lounge. This private, state-of-the-art terminal at the edge of the airfield, available to passengers of private and commercial jets on both arrival and departure, allows you to relax and be pampered in a luxurious space while your immigration and baggage requisites are being taken care of.
Leaving the airport's hustle and bustle far beyond, you're whisked there by Porsche Cayenne. Complimentary gourmet snacks and drinks await, then dine from our exclusive, contemporary menu. Your business and entertainment needs are facilitated with IMAC workstations, plasma screens, free wi-fi—and feel free to let the kids loose at the kid's corner. We also offer floral delivery, duty-free shopping, and travel services including hotel and restaurant reservations. Caribbean vacations couldn't be easier!
KayanJet Services
 Meet and Greet services signage for Private/Commerical Passengers
 Arrival and Departure Lounges
 In-house Immigration and Customs Clearance
 Finger Food & Exclusive Beverages
 Dedicated Meeting Rooms, Business and Secretarial Services
 Free WIFI Connection & Wireless Charging Stations
 International Magazines & Newspapers
 Luxury Amenities and Shower Facilities
 Duty-Free Pre-ordering Service
 Children's Menu and Magazines
 Dedicated Concierge
Our Private Services
 Quick Aircraft Turnaround
 Customs and Immigration on site
 Passenger and Crew Assistance
 Traffic Rights and Landing Permits
 Flight Planning and Weather – NOTAM's
 Airport and Airway slot
 Onboard Catering
 Crew and Passenger Hotel Accomodation and Transfer
 Fueling Arrangements
 Aircraft Charter Reservations and Inter-Island Transfers
 On site Crew Rest Area

St. Thomas (STT) to Nevis (NEV) – Daily
From Feb 15, 2023

Anguilla (AXA) to Nevis (NEV)
St. Eustatius (EUX) to Nevis (NEV)
St. Kitts is easily reached from the United States, Canada, United Kingdom, and continental Europe. Dozens of nonstop, connecting, and charter flights depart daily and arrive at Robert Llewellyn Bradshaw International Airport (SKB). SKB also serves flights from several Caribbean nations, including San Juan, Antigua, St. Martin and St. Thomas.

New York City (JFK) to St. Kitts (SKB) – Weekly (Saturday)
from Nov 11, 2023
Miami (MIA) to St. Kitts (SKB) – Daily
Charlotte (CLT) to St. Kitts (SKB) – Weekly (Saturday)
from Nov 11, 2023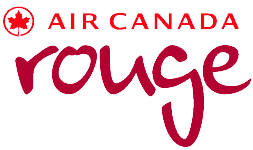 Toronto (YYZ) to St. Kitts (SKB) – Saturdays
Nov 5 – Apr 29, 2023

London Gatwick (LGW) to St. Kitts (SKB)
until Oct 28, 2023 – Wednesday and Saturday
from Oct 31, 2023 – Tuesdays and Saturdays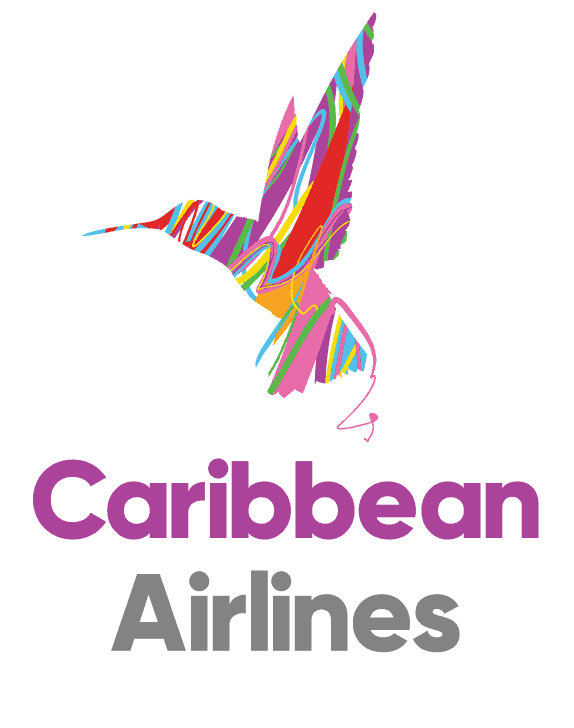 Trindad (POS)

 Monday and Friday Jul 24, 2023 – Mar 09, 2024
Tuesdays Aug 22, 2023 – Mar 09, 2024
Thursdays Jul 27, 2023 – Mar 09, 2024
Barbados (BGI)
Saturdays Jul 29, 2023 – Mar 09, 2024


Atlanta (ATL) to St. Kitts (SKB) – Weekly (Saturdays)
Through August 12, 2023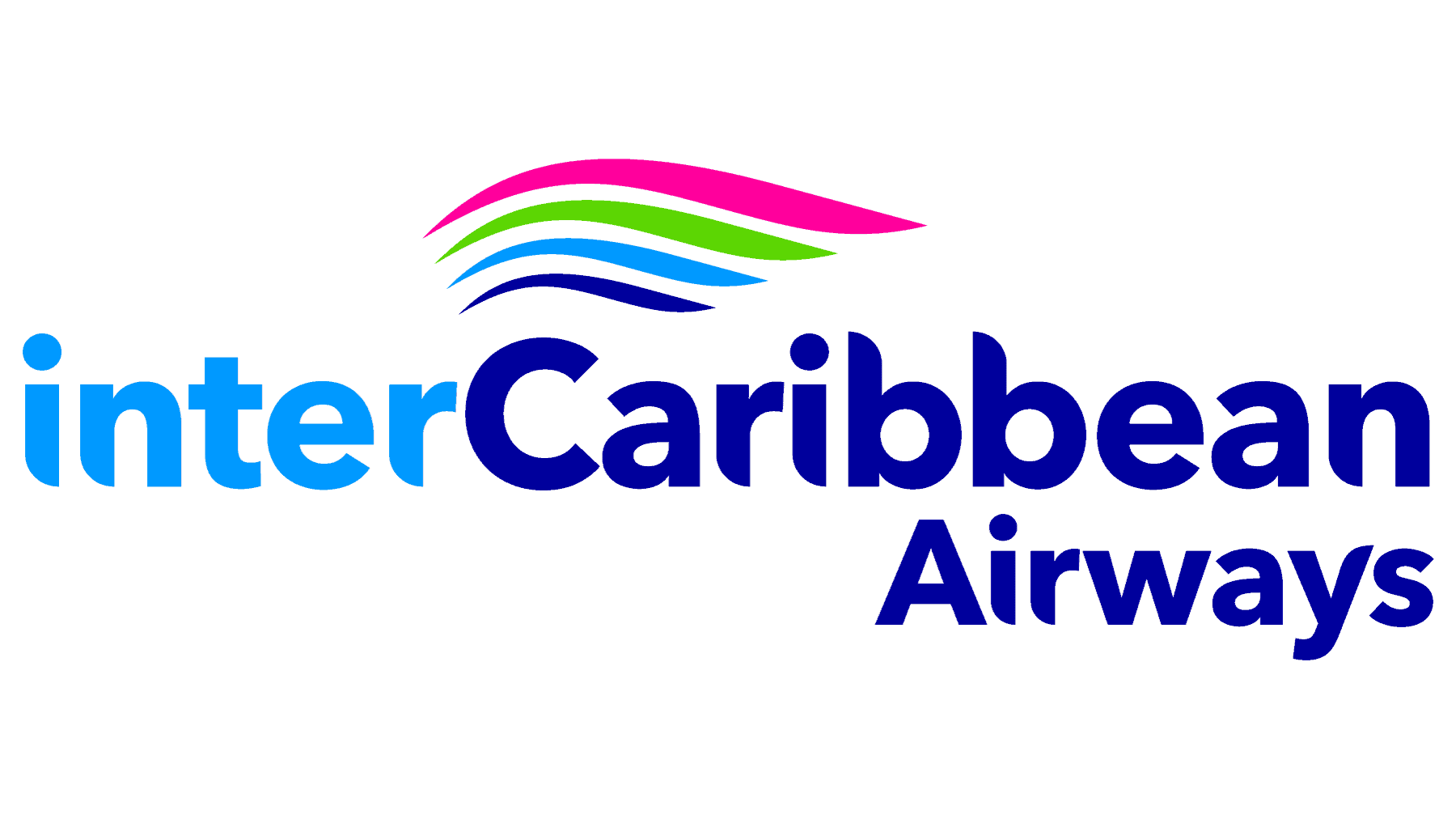 Barbados (BGI) To St. Kitts (SKB) –
3 x Week (Wednesday, Friday, Sunday) 
Through July 30, 2023
Returning Nov 1, 2023 – Jul 31, 2024


New York (JFK) to St. Kitts (SKB) – Sunday, Tuesday and Thursday
From Nov 2, 2023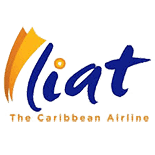 Antigua (ANU) to St. Kitts (SKB) – Weekly (Monday, Thursday, Friday, Saturday, and Sunday)
St. Martin (SXM) Connection – Weekly (Thursday, Friday, Sunday)
Dominica (DOM) – 1 Stop Thursdays
Barbados (BGI) –
Non-stop (Sundays)
1 stop (Saturdays, Sundays)
Non-stop (Thursdays)

San Juan (SJU) To St. Kitts (SKB)
Fridays and Sundays
Through December 31, 2023

(EWR) To St. Kitts (SKB) – Weekly (Saturday)
Dec 02, 2023 – Aug 17, 2024

St. Maarten (SXM) To St. Kitts (SKB) –
Daily 
Through Mar 31, 2023
(1 Stop) Tuesday
Oct 31, 2023 – Mar 26, 2024
(1 Stop) Thursday
Nov 2, 2023 – Mar 28, 2024