Getting To Nevis By The Sea
One of the favorable ways to arrive on the island of Nevis is to travel by boat. You'll be greeted by the spectacular views of the idyllic Nevis Peak, which is simply breath-taking—if we do say so ourselves. 
Most public boats, small cruise ships and ferries travel to Charlestown, Nevis' capital, where it's easy to find taxis or ground transportation to your accommodation. Meanwhile, the ferry from Sea Bridge on St. Kitts, allows for vehicles to travel to and from the docks at Cades Bay, situated on the west coast of the island.
If you like to plan your own schedule, you can opt to schedule a water taxi from Reggae Beach, on the South East Peninsula of St Kitts, and dock at Oualie Bay, which sits on the north of the island. Visitors entering on a yacht are required to check in with customs and immigration ahead of arriving.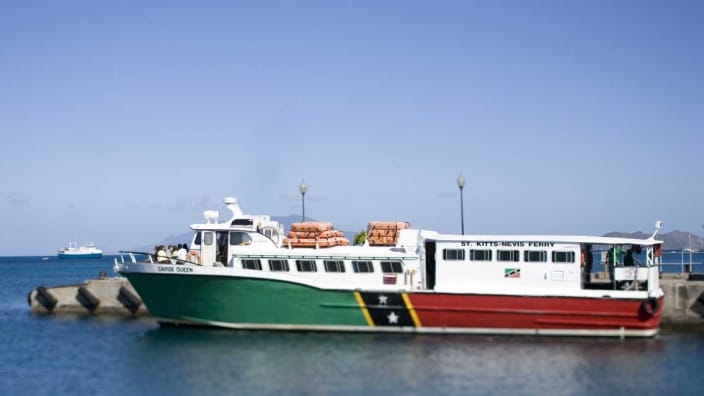 St. Kitts to Nevis Ferry Services
Experience St. Kitts and Nevis like a local. The passenger ferry service between St. Kitts and Nevis is our equivalent to the subway in many big cities. It is public transportation just more interesting and with better views.
These are the ferries that go between St. Kitts and Nevis and their trip times.
– Mark Twain 45 mins
– MV Patience, Caribe Express, Next Edition, and Apple Cider – 30 mins
– MV Hustler – 1hr.
– Sea Bridge – 20 mins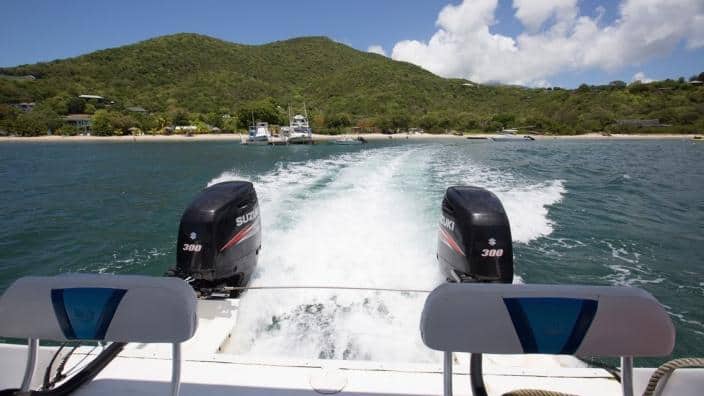 Clivin Christmas
Tel: 869 663 3301
Blue Waves
Water Taxi & Charters
Malvern "Molly" Jeffers
Tel: 869.663.6892
Gavin France
Tel: 869.665.7787
For today's ferry / water taxi schedule, please visit
 Nevis Air and Sea Ports Authority: