With Nevis' 44 varieties, mangoes are always the star of the show.
The Nevis Mango Festival is an entire weekend totally dedicated to the mango and the deliciously creative cuisine made with it.
This celebration of mangos feeds the essence of the festival as participating chefs embrace an epic culinary challenge. Every course of every meal they cook or demonstrate must include Nevis mangos. Attendees are therefore in for a fun and interesting culinary adventure since everything eaten all weekend may likely be a recipe never before tasted.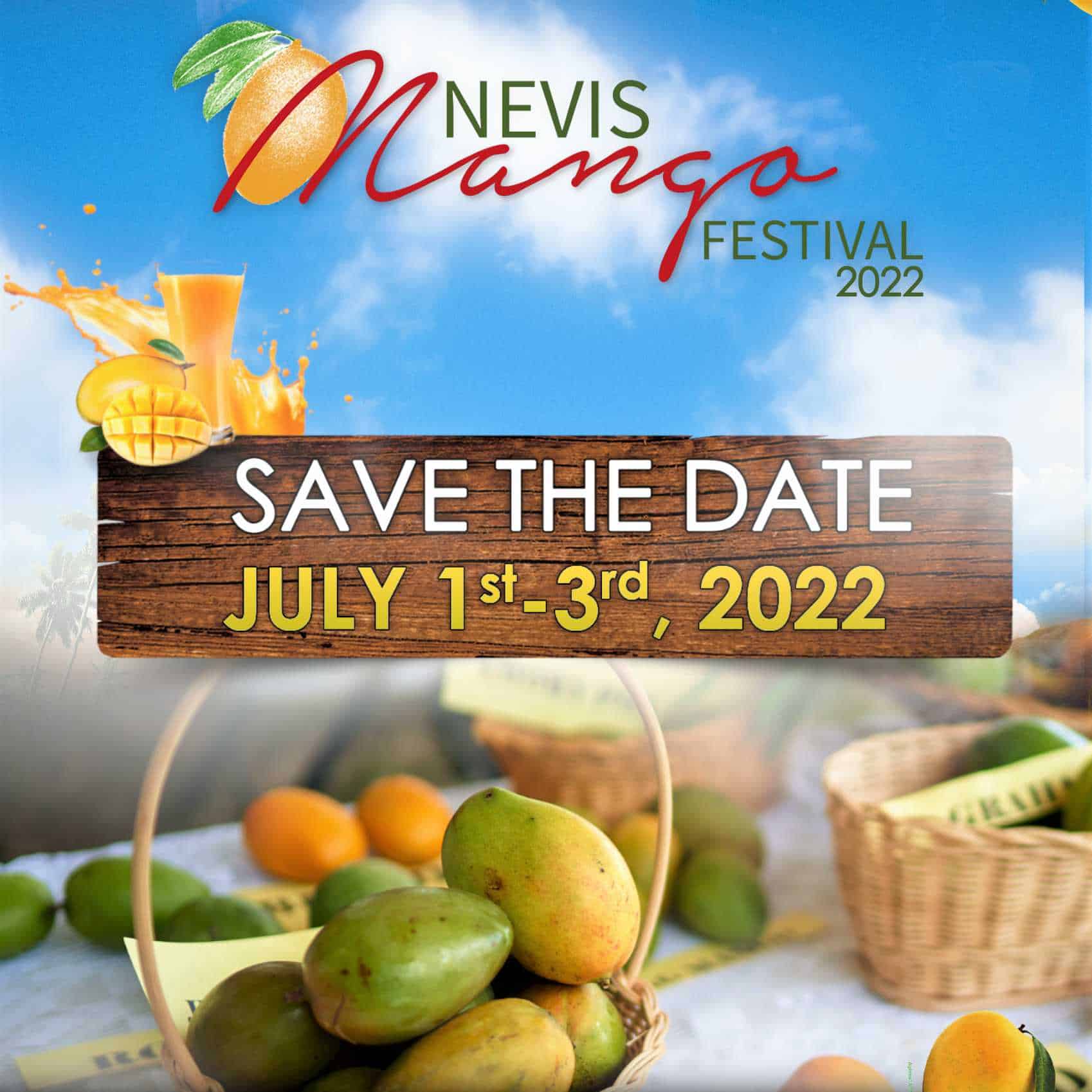 Come join us July 1st – 3rd, 2022.