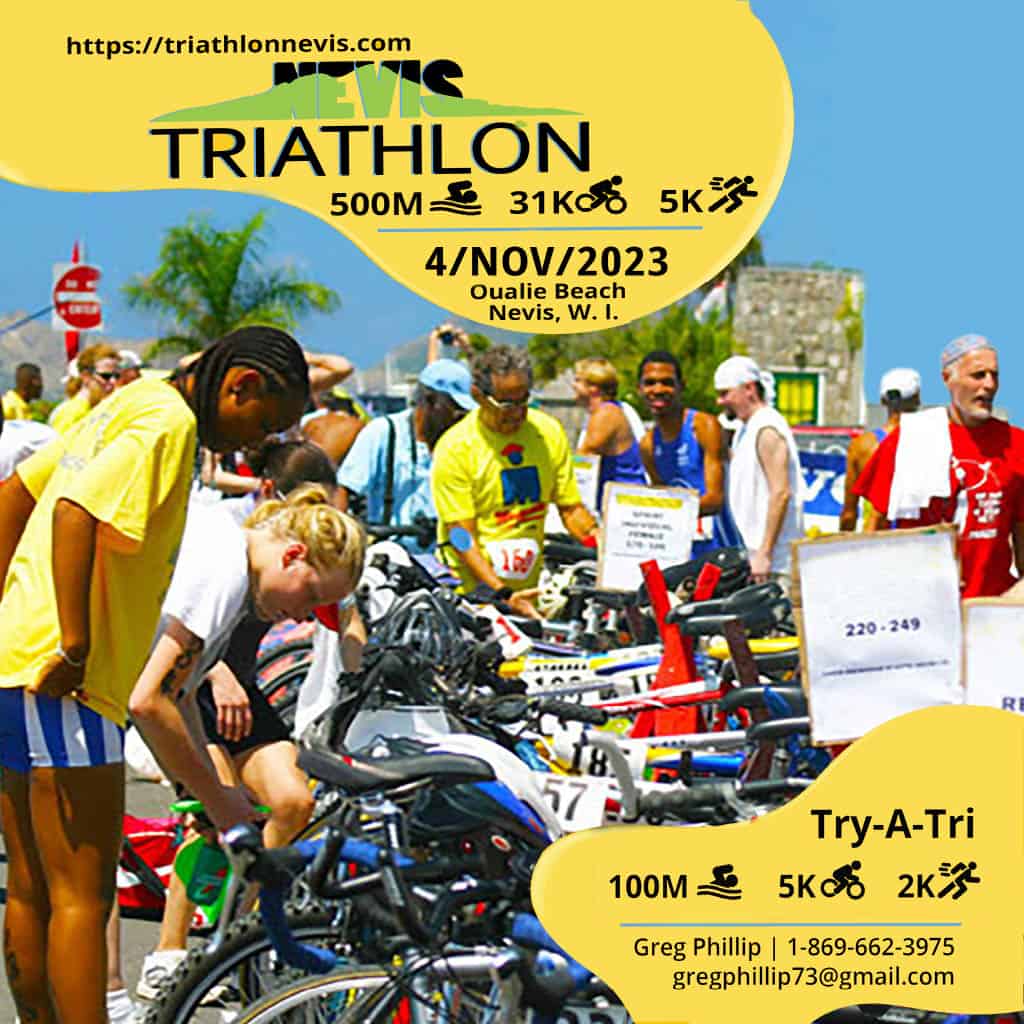 Full Distance Challenge: In the Nevis Triathlon, endurance and athleticism are tested to the limit. The challenge includes swimming 750 meters in the Caribbean Sea, cycling 31 kilometers along scenic coastal roads and charming villages, and running 5 kilometers through picturesque landscapes. This world-class course will allow you to reach your personal best and push your limits.
Try A Tri: Never competed in a Triathlon?  Why not Try A Tr1 with 100M swim, 5K bike ride and a 2K run!
Visit Nevis Triathlon website for more information.